Copy Protect Video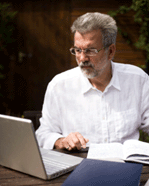 CopySafe Video is the most secure solution available for copy protecting documents and the only solution that can protect PDF files from all avenues of copy including PrintScreen and ALL screen capture software.

Copy protect all types of video files

Distribute video with special access rights assigned to groups or individuals. CopySafe Video converts existing video files to copy protected format with the option of delivering for desktop reading or online web page display

Ideal for distribution by email, download or for eBook and CD. Further information can be found here.


You can now distribute video that cannot be reproduced at all.
DRM protect video to prevent sharing and unauthorized distribution.
You can also password protect or set expiration validated by time server.
Prevent PrintScreen
Stop ALL screen capture software
Password protect PDF documents
Set an expiry date for PDF documents validated by time server
Allow/disallow viewing of the document via remote connections

CopySafe Video Player
The CopySafe Video Player is a free desktop player available to the public for viewing copy protected video. It supports all the usual features commonly in other video players.

CopySafe Video Encoder

The CopySafe Video Encoder will import and encrypt most video file types to protect them from ALL methods of save and copy.

CopySafe Video Encryption

CopySafe Video uses the strongest encryption methods to convert video and protect from all saving and copy. CopySafe Video cannot be opened by other players which can easily be reversed engineered.

CopySafe PDF Security

CopySafe Video is the most secure video player and encoder combo available.

Digital Rights Management

The CopySafe Video Player fully supports Digital Rights Management (DRM) for the total control of access rights and permissions to video published via the ArtistScope Digital Rights Management solution.


Return to top